Puppies & older
Dogs Australia (Australian National Kennel Council) Registered Breeder
We have puppies on a limited basis - breeding for the show ring - so we do not have puppies available very often.

We may, on occasion, have an older whippet available to a loving, permanent home.
---
Please read the information below regarding our Whippets
---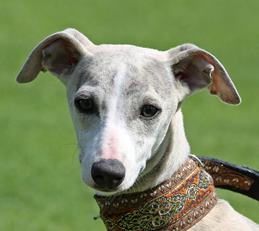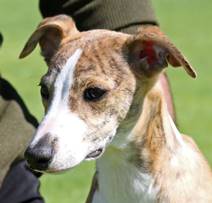 Our whippets are the result of carefully considered combinations of dam and sire, with our aim always to breed sound, healthy and happy whippets of quality, regardless of whether the puppy has a show career or is a loved companion.
We breed for the show ring - but not all puppies can be retained and shown – so some become available for loving lifetime companions.
Many can be seen on our Loved By Others page.
We take care in raising our puppies, and our expectation is that their owners will provide kind, secure and caring homes for them for their lifetime.
Our puppies are immunised, wormed and microchipped and advice and care notes are provided. We enjoy hearing back from our whippet owners.
We ask all prospective owners to understand that owning a pet is a lifetime commitment.
A whippet needs to be a part of the family. Please be sure before you get a whippet that you are ready for another family member...because that's what you're getting with a whippet.
We also understand that, sometimes, circumstances change, and we are happy to assist with rehoming should that be required.
All our companion whippets are registered with the Australian National Kennel Council through Dogs West, and are placed on the Limited Register as they are not for showing or breeding.
If you are looking for a whippet to show, please contact us directly.